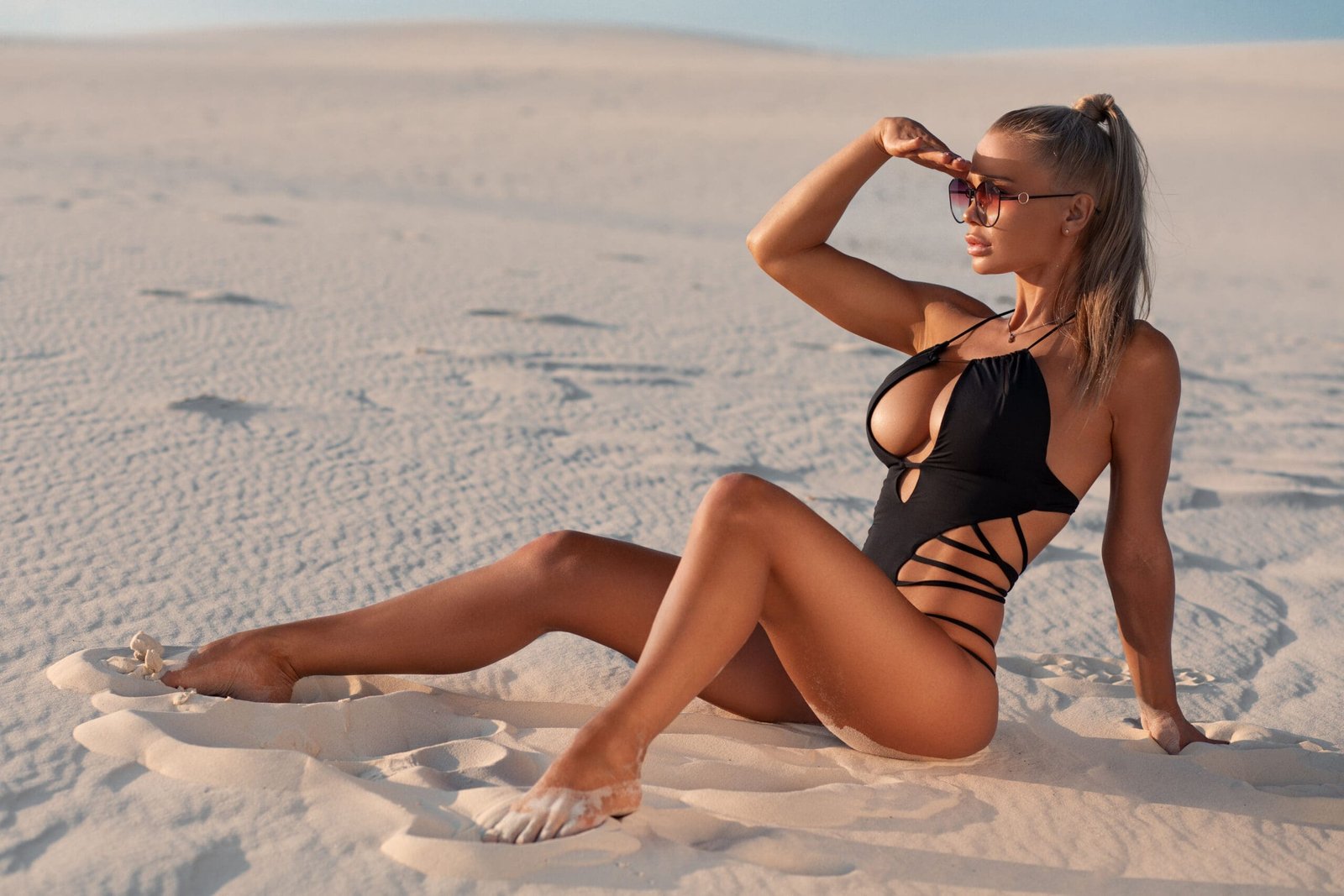 Boost Your
Earnings
Visibility
Influence
Appeal
Stardom
Step into MagicAgency – we're dedicated to elevating your professional journey.




Apply now!
Anonymity & Privacy
We protect identity, ensuring data remains confidential.
Expansion & Autonomy
We amplify audience, revenue, ensuring content control.
Trust & Reliability
We rely on each other. What we say, we do, without exception. It's as simple as that.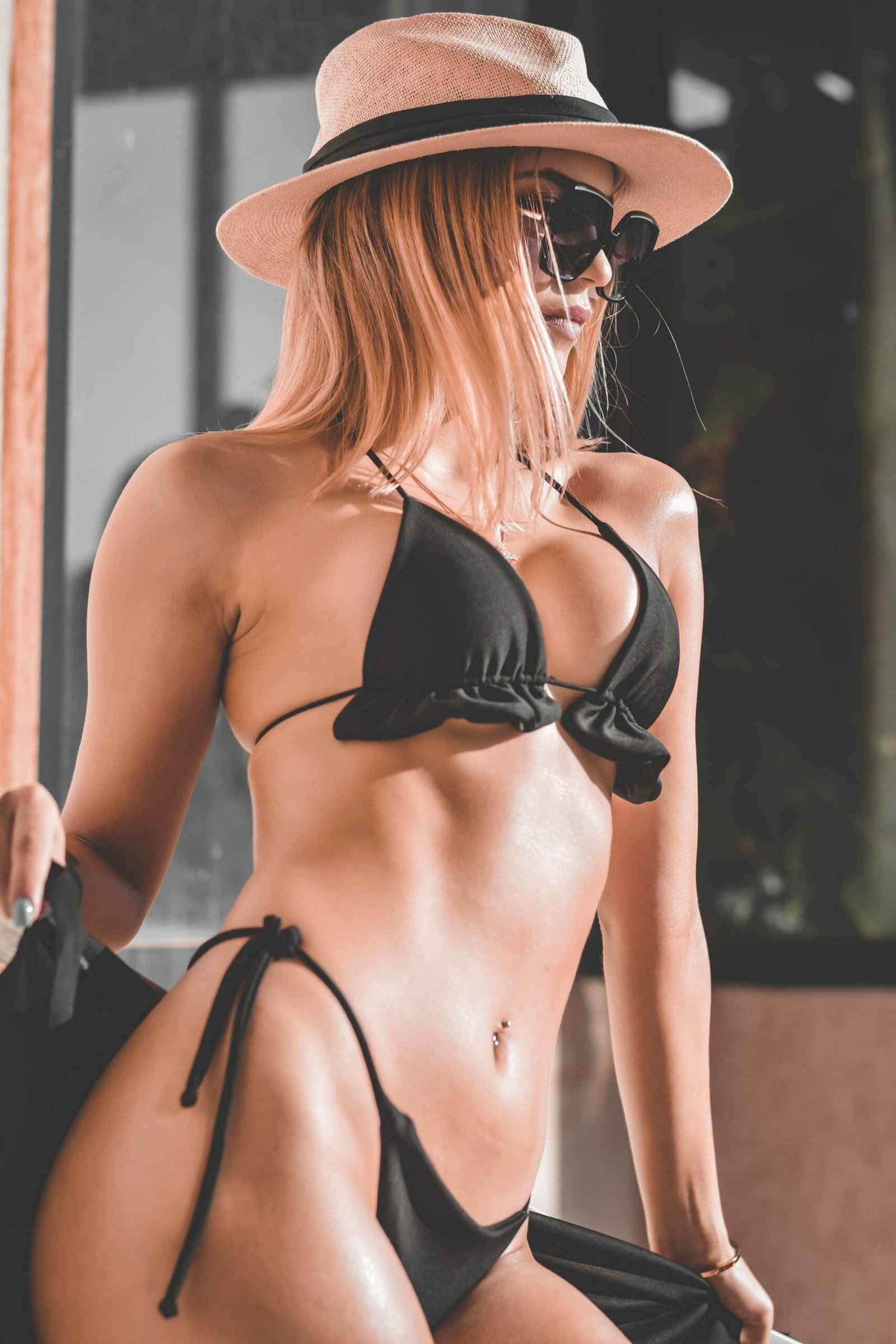 Boost Your
Earnings
Visibility
Influence
Appeal
Stardom
Step into MagicAgency – we're dedicated to elevating your professional journey.
Apply now!
Anonymity & Privacy
We protect identity, ensuring data remains confidential.
Expansion & Autonomy
We amplify audience, revenue, ensuring content control.
Trust & Reliability
We rely on each other. What we say, we do, without exception. It's as simple as that.
Where the Media Shines a Light on Our Success




HOW WE DO IT
About Us
Magic Agency is an international team of OnlyFans Experts based in Germany and United States. Our mission is to become the industry benchmark for performance oriented OnlyFans Management Services.
Apply Now
Discover a suite of offerings designed meticulously to cater to your needs, ensuring your growth, visibility, and success in an ever-evolving digital landscape.
Software Solutions
As the first OnlyFans agency with in-house programmers, we use self-developed software and promotion solutions for our creators.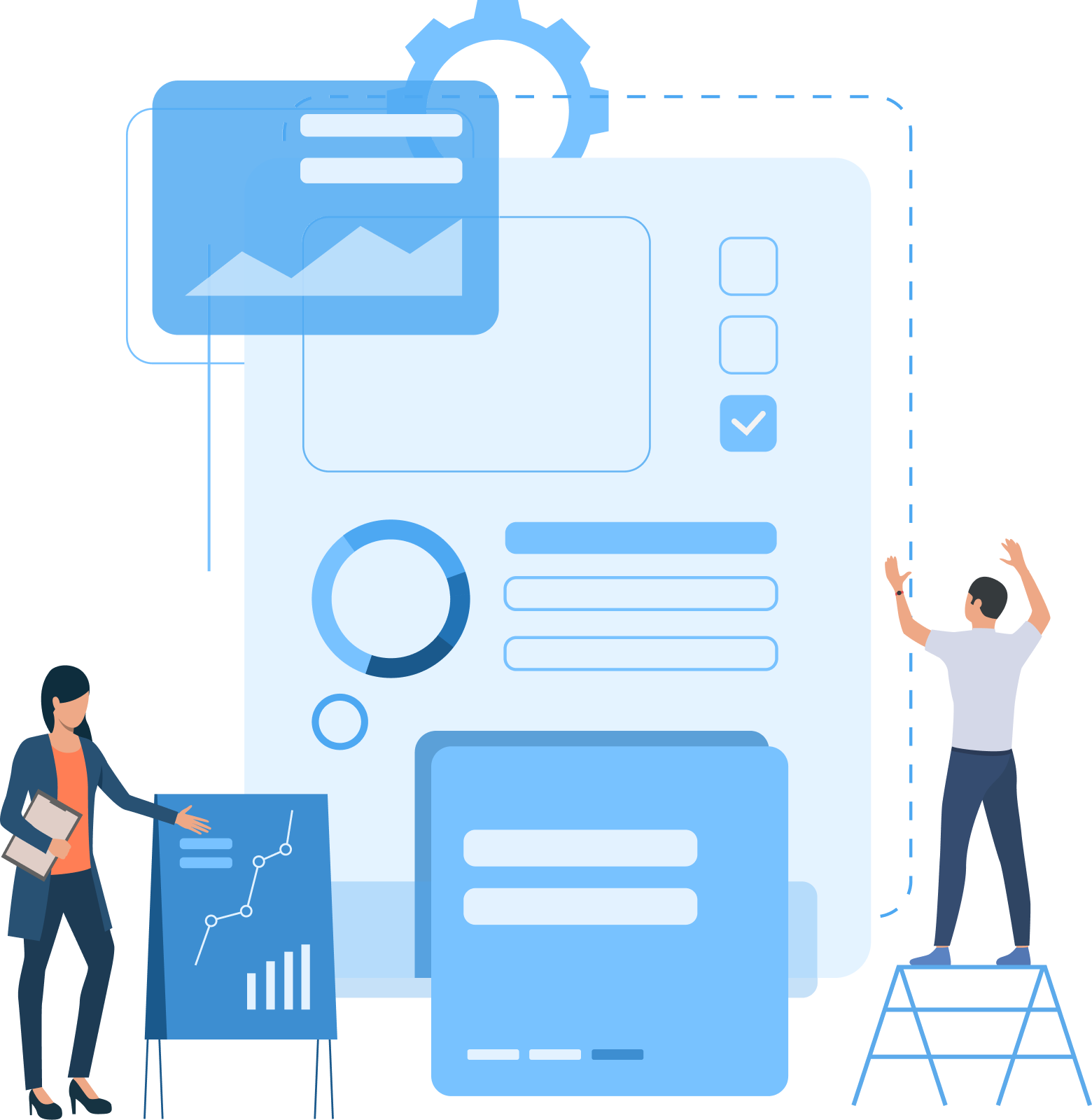 Full Management
We help you to build and sustain a highly profitable OnlyFans business, while covering the full management of every account related task.
Brand Building
Preparation of comprehensive strategies to strengthen your brand on different platforms in order to achieve long-term brand awareness and loyalty among your audience.
Audits & Analysis
We analyze and translate all relevant numbers into strategic calls to actions as part of weekly and monthly audits.
WHY WE DO IT
Journey through inspiring narratives of our partners who transformed their aspirations into tangible achievements. Their stories illuminate the power of collaboration and perseverance.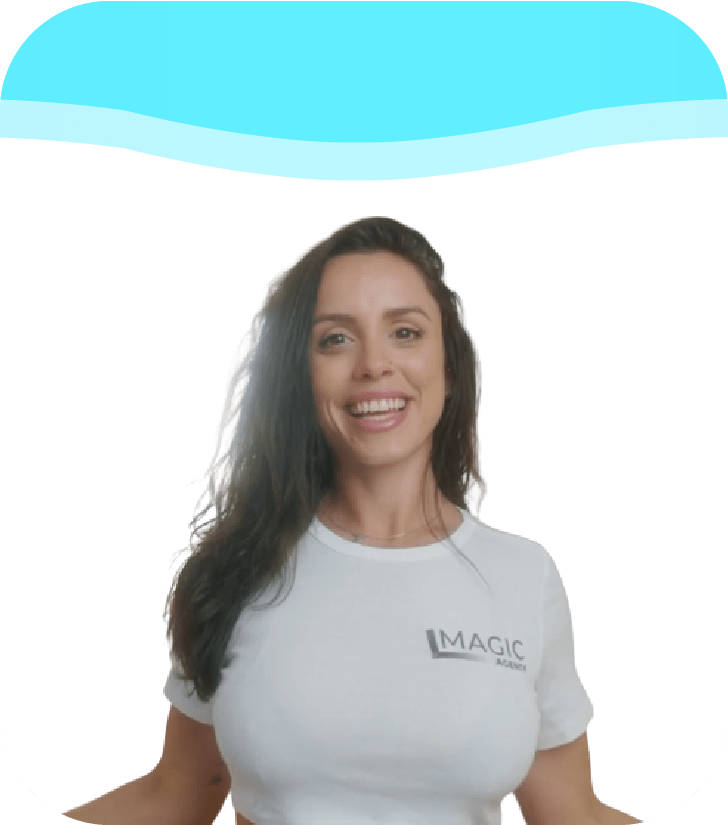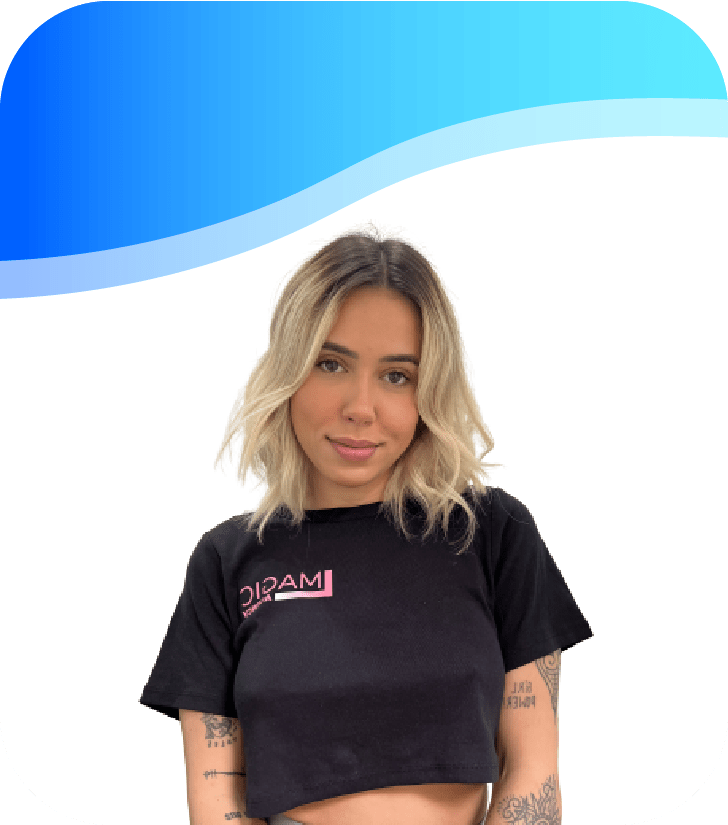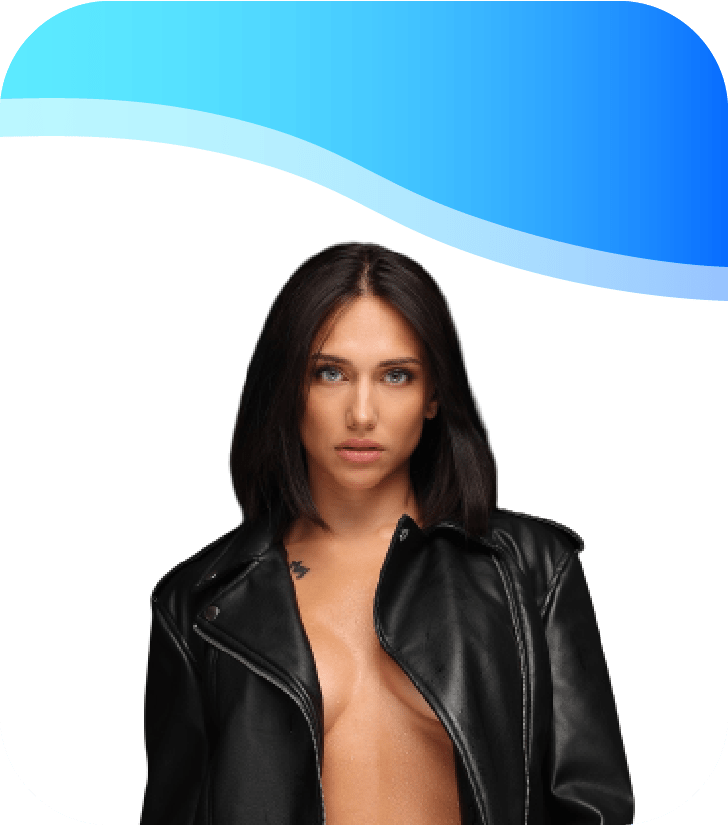 Delve into a curated collection of our proudest moments and collaborations. Every showcase here is a testament to the synergy between our expertise and our clients' vision.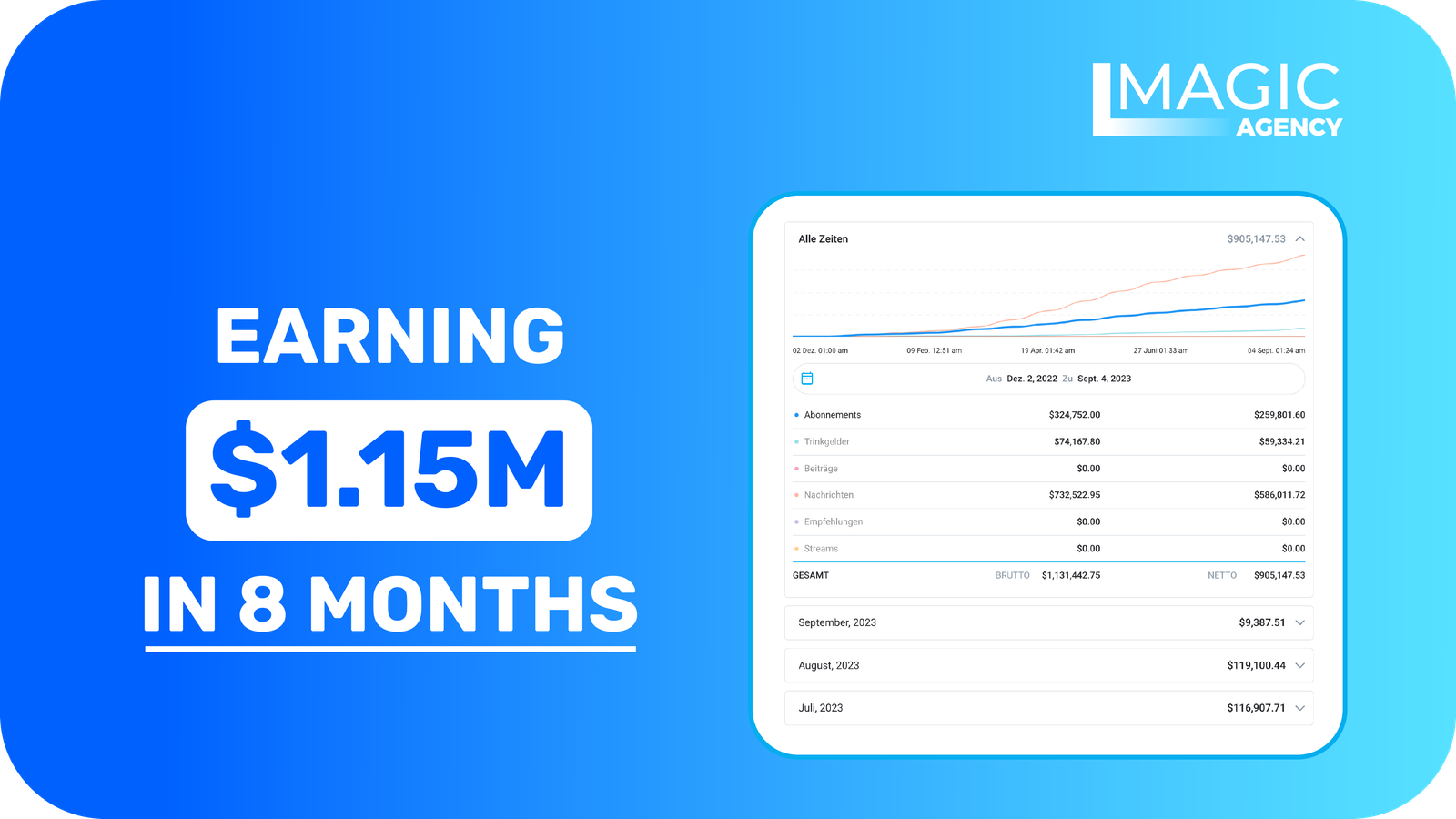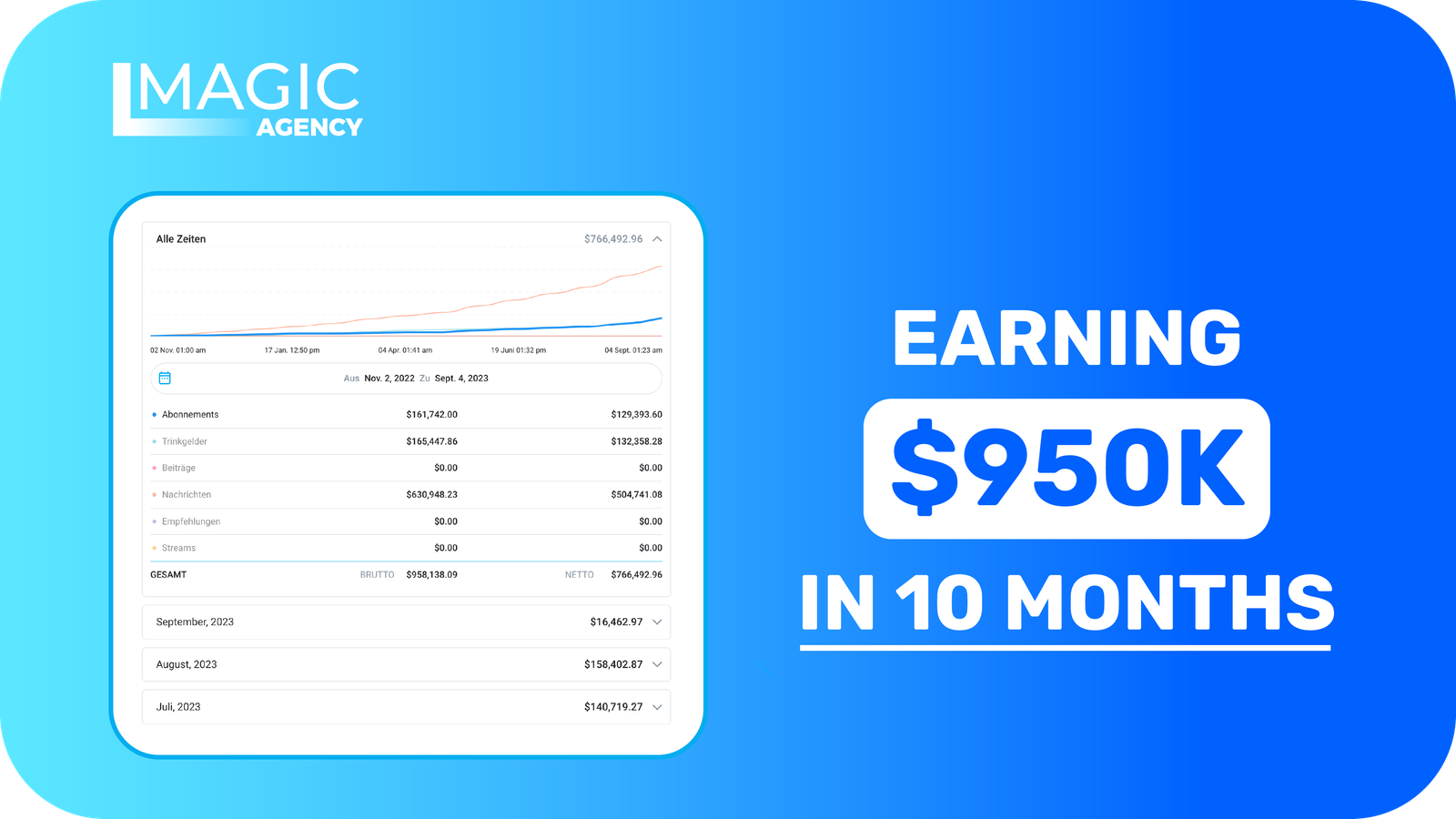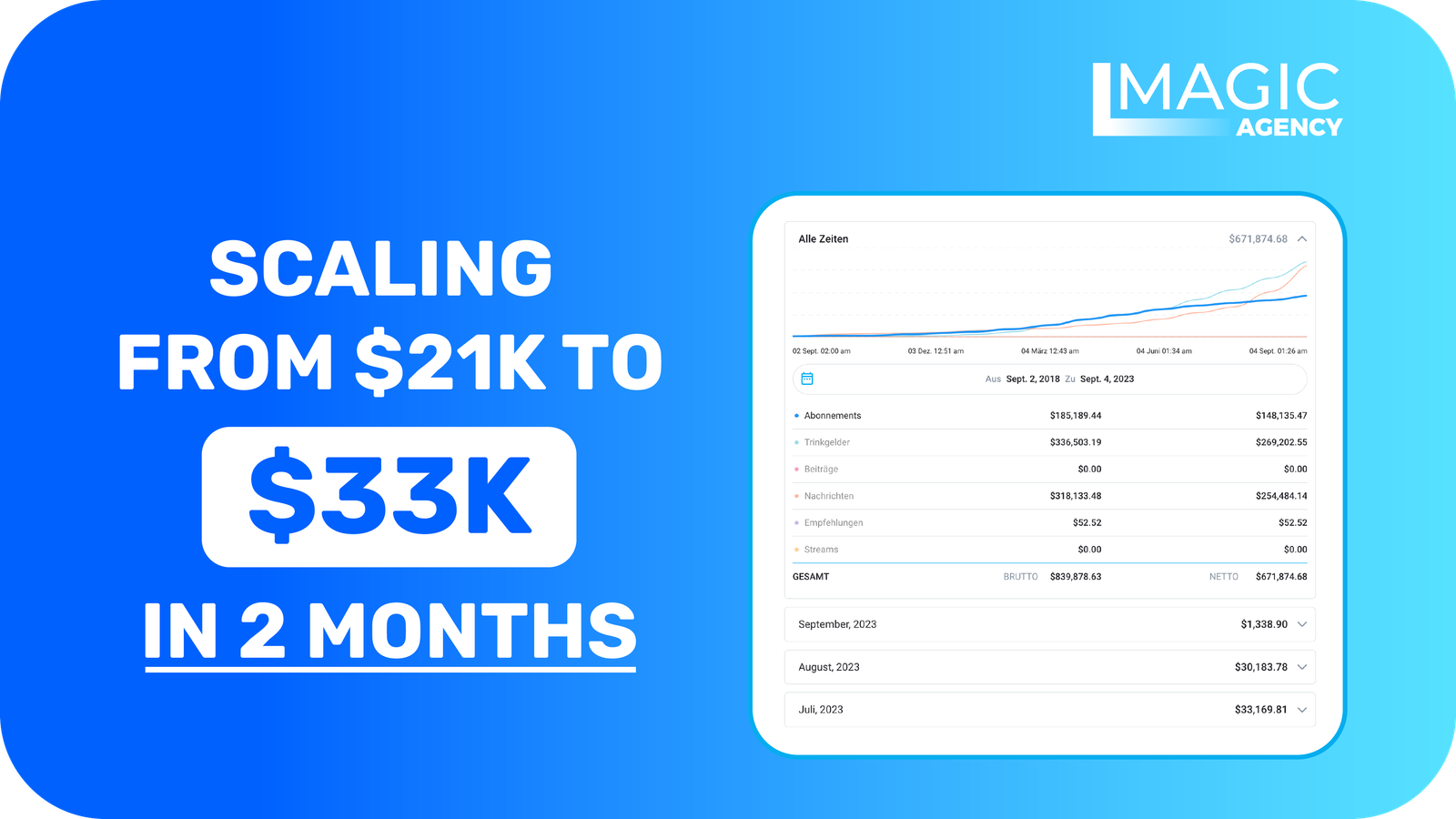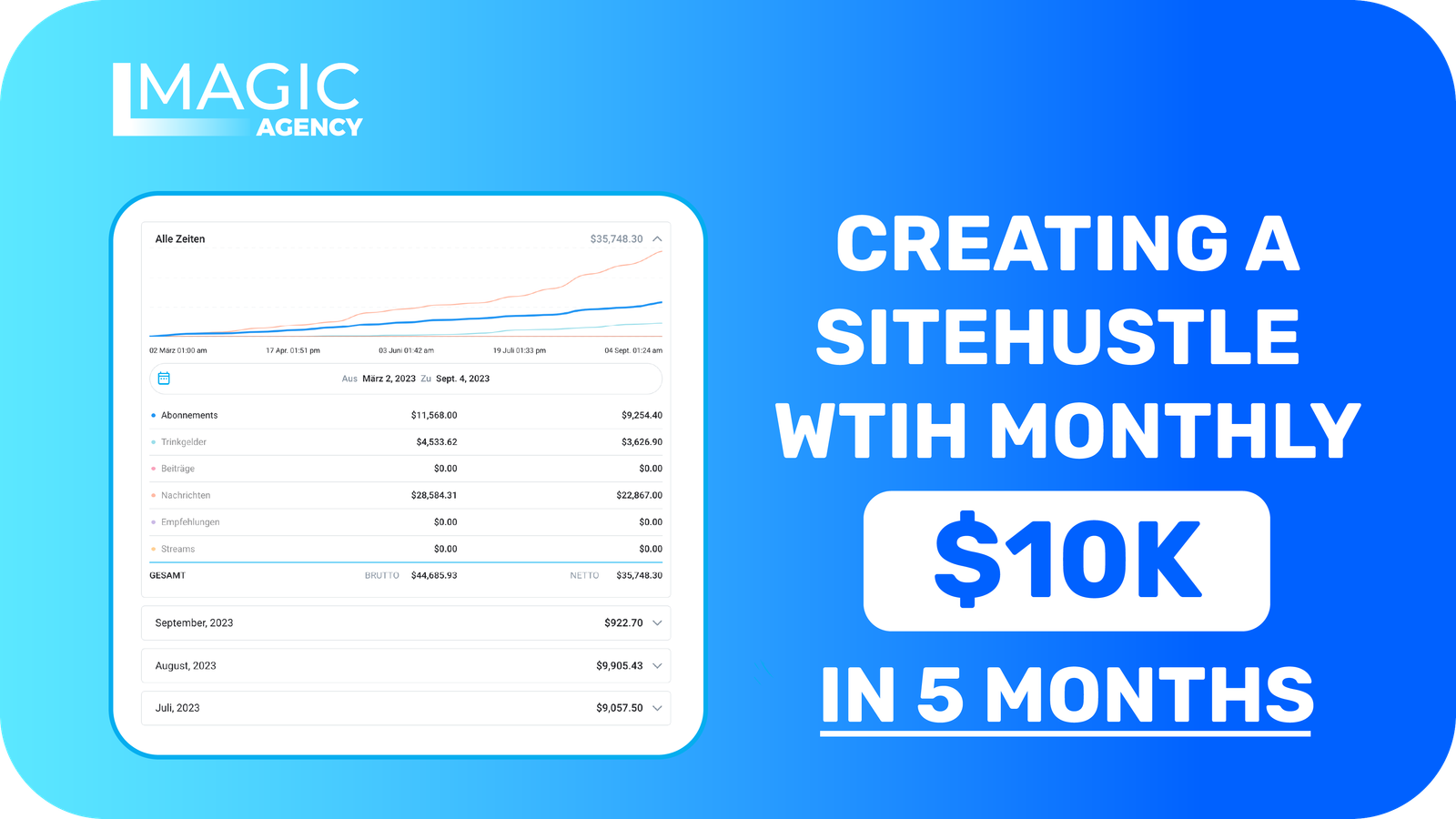 Numbers tell our story: Discover the facts and figures that reflect our commitment, global reach and success.
Schedule a call to talk to one of our Account managers and find out how we can help you grow your account!
Call us
Mail us
We are available 24/7 for you. We have the personnel resources to ensure daily communication and the technical infrastructure to work efficiently while making the interaction as pleasant as possible.
Feel free to reach out through Email, WhatsApp, video call, or phone call. We generally strive to keep personal communication as simple as possible and to have weekly meetings with you.
This task clearly falls on us. We take over everything after setting up secure data access points and developing the content roadmap. We structure all content to ensure our Chatters can proceed systematically.
The Account Manager is the link between you and the rest of the Magic team. Depending on your account size, the team managing your account may consist of several people. The Account Manager collaborates with you in all areas, from conveying your requests to the rest of the team to answering questions and providing successful customer support.
An Account Audit is conducted in the days following onboarding, allowing our team to assess how your account has performed in the past, identify the primary sources of income, identify top fans, and develop our strategy. This document is crucial for your success and the subsequent steps on and around your account.
You have a direct line to your Account Manager, usually through WhatsApp. The Account Manager sends you all individual fan requests, which you can approve or decline.
Book an appointment through our calendar tool. It's quick and easy and lets us determine if applying to Magic is your right choice.
Feel free to contact us via email, Instagram, or WhatsApp, and we will assist you with any questions you have.
So that you know, we carefully review every application before rejecting it or moving to the next step. We are very confident in maximizing financial success with every partner we onboard. Each onboarding requires significant resources and commitment, so we only work with creators for whom we are highly confident in their potential for success based on shared information.
After you've submitted your information, please allow our team one or two days to contact you. We may ask you some follow-up questions and schedule an informational conversation to ensure you can ask all the necessary questions. After our conversation, both parties can consider how a collaboration might work.
Once both parties agree, our team will schedule an onboarding call with you to set up the next steps with your Account Manager and create a plan for the coming weeks and months.
The Discovery Call is a meeting where you and our team get to know each other, ask questions, and exchange basic information.
We don't limit ourselves to specific KPIs. We are generally open to working with a wide range of creators!
All rights to the content belong to you. We use the content for you but do not have ownership rights.
Together with your Account Manager, we define the "Sweet Spot" from your desired and particularly successful content. You only need to create content that you feel entirely comfortable with.
This depends on your goals and the amount of existing content. In general, the more content you produce, the better.
This depends on your expertise and the channels we plan to work with together.
Not at all! We understand the platform and know what works best on it. We show and explain to our models how the content should ideally look.
We are well-versed in online marketing. The specific marketing channels we use depend on the individual strategy we develop for you. We generally work with platforms like TikTok, Instagram, Snapchat, Twitter, Tinder, Bumble, and Reddit.
Very occasionally. Our primary focus is onlyfans, however if you have a large concentration in another platform such as fansly, our team is able to implement the same management and growth strategies.
The primary responsibility of a creator is to create content on various platforms.
We offer several payment options depending on what works best for you. Generally, payments are made bi-weekly, regardless of who issues the invoice.
Data privacy and security are top priorities for us! After completing the onboarding, only you, your Account Manager, and the Chatters can access your files. The same applies to your OnlyFans account. We do not share the password with the entire team; it is only in the hands of the employees directly responsible for your support.
In general, yes. We have various strategies to help you remain anonymous and be a successful creator on OnlyFans.
We aim for a long-term relationship with our models, but it also depends on the model and their preferences.
One of our primary goals is to make our models internationally renowned, not just as models but as brands.
Yes, absolutely! Especially in the beginning, while you still need to be successful on OnlyFans and social media, we recommend continuing to work in your regular job.
Yes, our number of exclusive models is limited! However, we are constantly working to expand our portfolio, so take the opportunity and apply today.